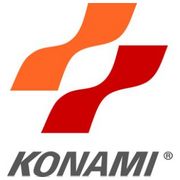 Konami is a game company who made various classics like Castlevania and Winning Eleven. It also manufactured under another name, Ultra Games, as Disney had manufactured some films under the name of Touchstone to appeal to a more mature audience. However, Konami's guise of Ultra Games was to circumvent Nintendo policy that a certain number of games can be released for the NES per year by their subcontractors. Metal Gear and the NES port of Defender of the Crown were produced by Ultra Games. Overall, the Nerd has had a somewhat positive impression of Konami, citing the gameplay to be fairly tough, but fun. He also cites decent graphics and sound.
Games published by Konami in AVGN episodes
Accessories by Konami reviewed by AVGN
Ad blocker interference detected!
Wikia is a free-to-use site that makes money from advertising. We have a modified experience for viewers using ad blockers

Wikia is not accessible if you've made further modifications. Remove the custom ad blocker rule(s) and the page will load as expected.