04:23

AVGN Presents "ASTRO BASTARDS" TRAILER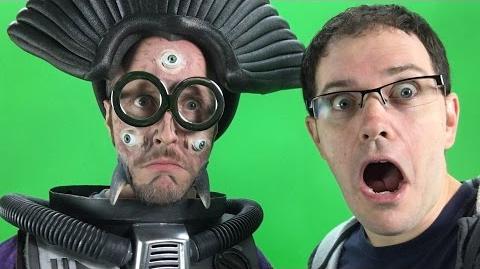 Flying Fuckernauts vs. The Astro Bastards (also commercially known as Astro Bastards) is a sci-fi film spoof directed by James Rolfe. James uploaded it to his JamesNintendoNerd YouTube channel on December 22, 2016.
Inspiration
This spoof was inspired by vintage science fiction and space films. The title comes from the people the Nerd could "call" using the Atari 5200 controllers.
Ad blocker interference detected!
Wikia is a free-to-use site that makes money from advertising. We have a modified experience for viewers using ad blockers

Wikia is not accessible if you've made further modifications. Remove the custom ad blocker rule(s) and the page will load as expected.